Calling all you funky movers out there!
(ages 4-6)
...This is your chance to get on that dancefloor and move those little legs to all the latest tunes. Take part in our unique dancing games, learn a showstopping dance routine and don't forget to show off your own moves in our fun freestyle circle! The perfect birthday party idea for your modern day mover.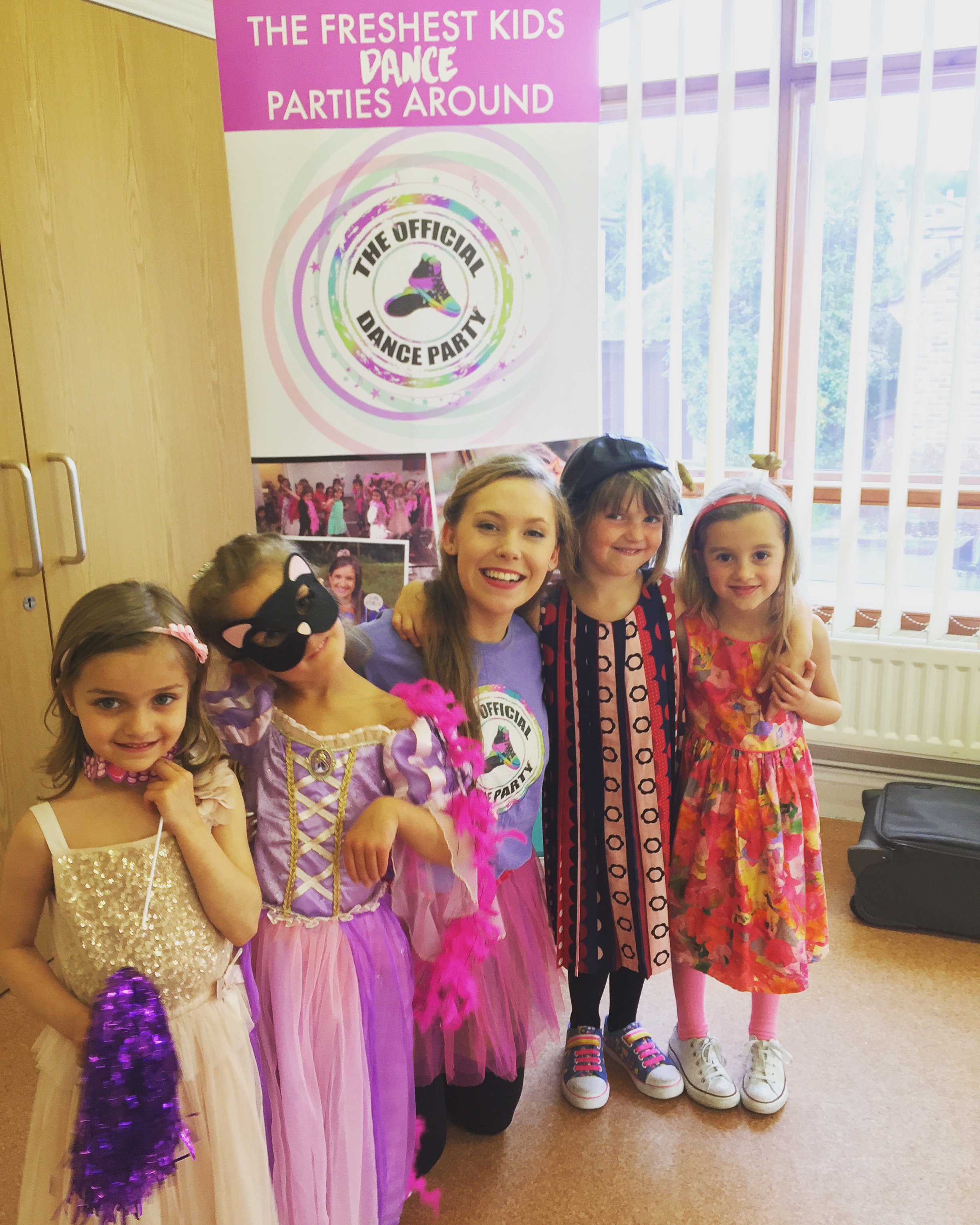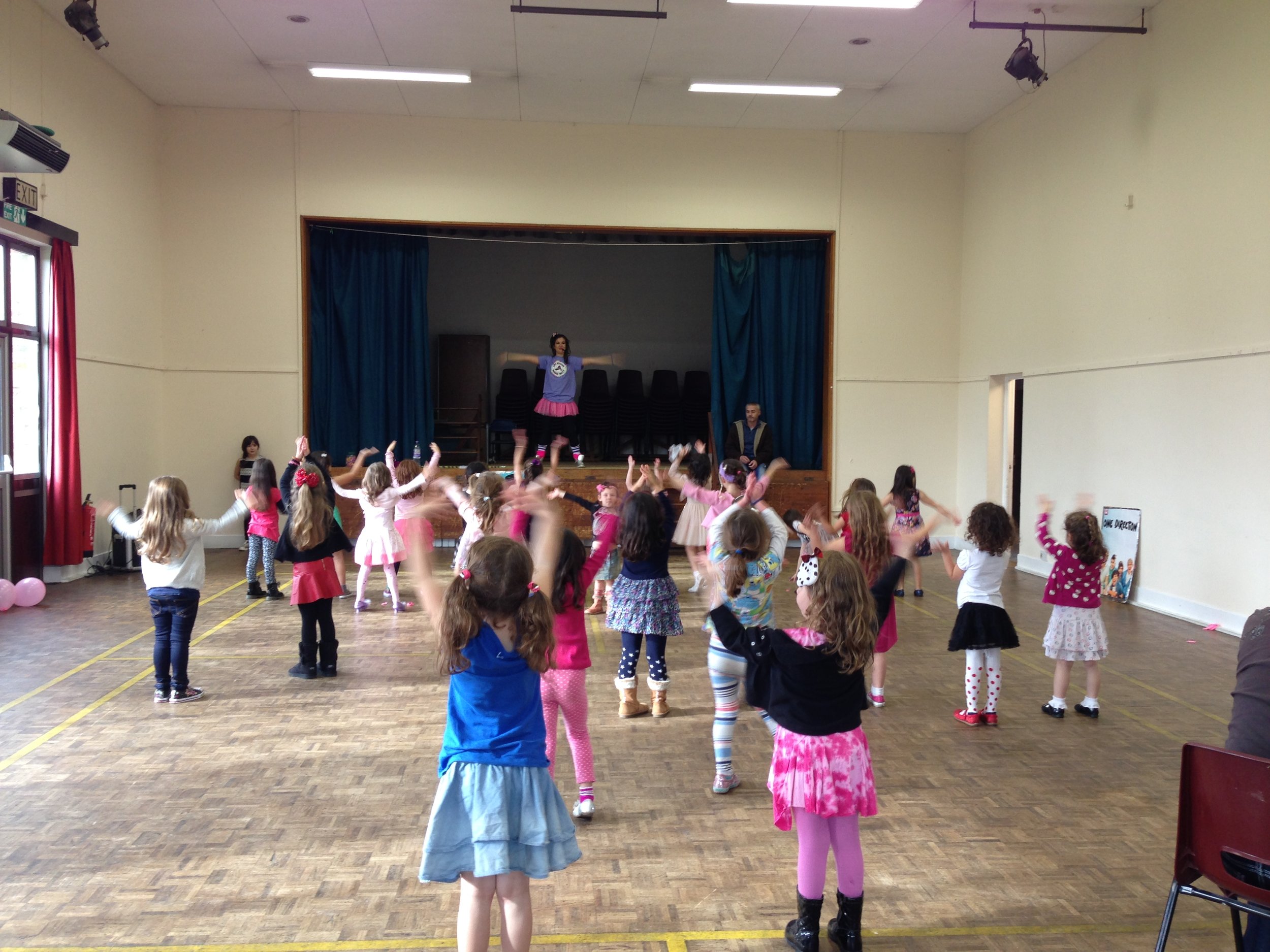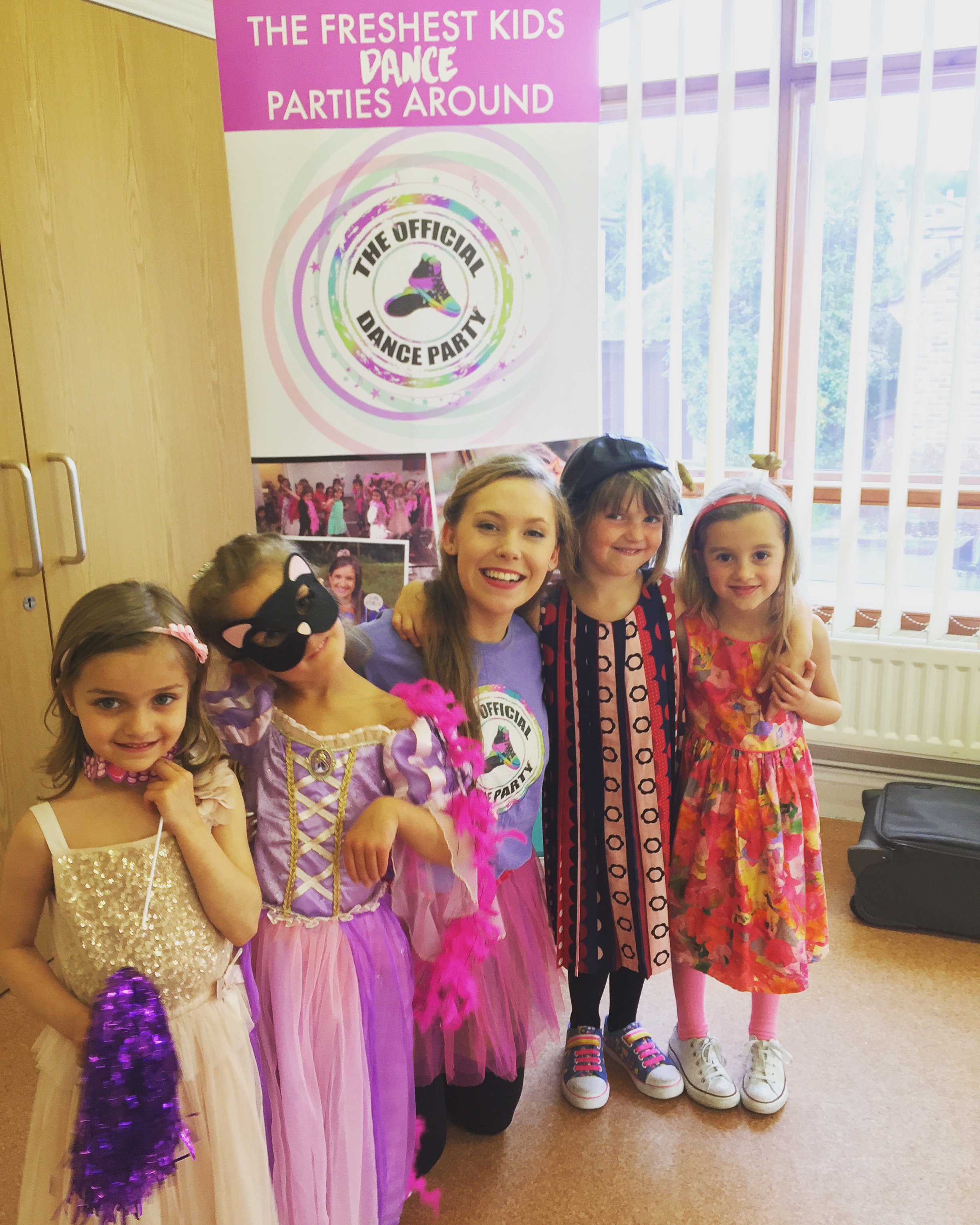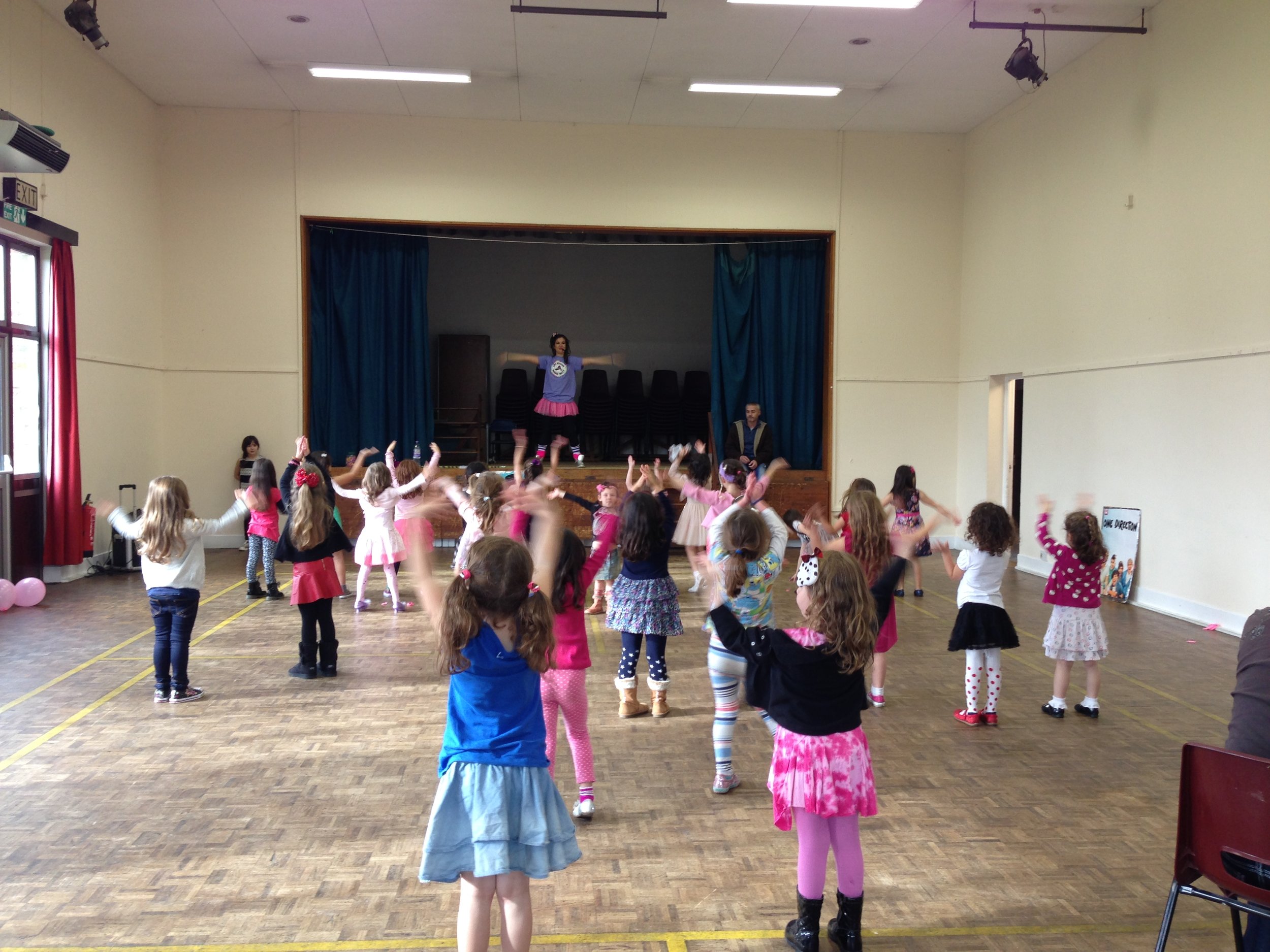 *STANDARD* Package Includes:
1 hour (no break) or 2 hour party (30 mins food & cake break)
Professionally trained party leaders
High quality sound system & Microphones
Personalised playlist with all your favourite songs
Fun energetic disco dancing, games and dance moves
Funky stickers for every child
Mini choreographed dance routine (not for age 4)
Group photo
FREE birthday gift
*DELUXE* Package Includes:
Everything in the *Standard* Package plus all of the below
Personalised Printable Pop Disco Invitations & Thank You Notes
Going Home Gift CD with all your child's favourite songs on
Themed Transfer Tattoos for all guests
Personalised Certificates with every child's name on
A Showstopping Performance for all the parents
Party Planning Tips:
#Venue: Hall
#Outfit: Funky comfortable clothing
#Music: The latest Pop Hits
#Recommended Number of Guests: 25-35
Sneak Peak of our Parties...
Reviews for this Party Theme...
"My daughter asked for a dance party....
...so I followed some lovely recommendations and had Miriam from 'the Official Dance Party' to entertain. Ariel absolutely loved her dancing party. The kids had a wonderful time, Miriam kept them all busy with games and dance routines. It was a great success, I could not recommend Miriam enough to anyone who just like to move it move it!!"
— Rachel Cohen Msika, Finchley
"Just wanted to say a big Thank you...
... for making Anya's 5th birthday so special. You had the girls engaged continuously from the start to the finish - they all had an amazing time. Thank you and no doubt you will be hearing from us again next year!!!!"
— Kalpa Shah, Pinner
"All of Meghan's friends were engaged...
...from the moment Miriam started the party. The games, the music and of course routines were brilliantly organised and for the first time I got the chance to relax knowing Miri was in control. Some great memories and lots of tired and happy children; what more could Meghan have asked for? Thanks for making her 5th Party so special!"
— Marise O'Neil, Amersham
Give them the party of their dreams...